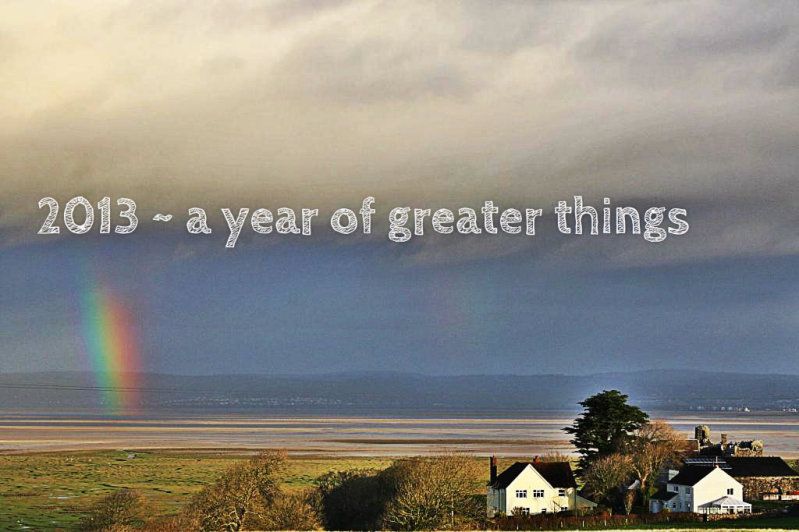 A view of Windmill Farm Cottages in Llanridian, Wales.
A new year always brings the excitement of new things, inspiration and motivation to accomplish goals and dreams. I have a feeling this year is
going to be great
.
I don't really do resolutions, I just like to think of things I would like to accomplish, experience and create. If I don't get to do them then I'm ok with that. Life is all about accepting that not everything always works out the way you want it to.
So my little list for 2013?
* book a sewing course
* complete my degree
* attend a photography course
* go on an online e-course to better my blog
* take part in
#mileaday
* get closer to finishing decorating our home
I am sure I will add more but to start this little list is perfect. I can already say I have booked my sewing course for the 27th January - very excited. I am going on a photography course in May and June. Woohoo! I bought
Elise
and
Elsie
's
Blog (Design) Love e-course
today which looks amazing and I cannot wait to get started.
I hope you achieve everything you wish for and remember to capture the little things in life x