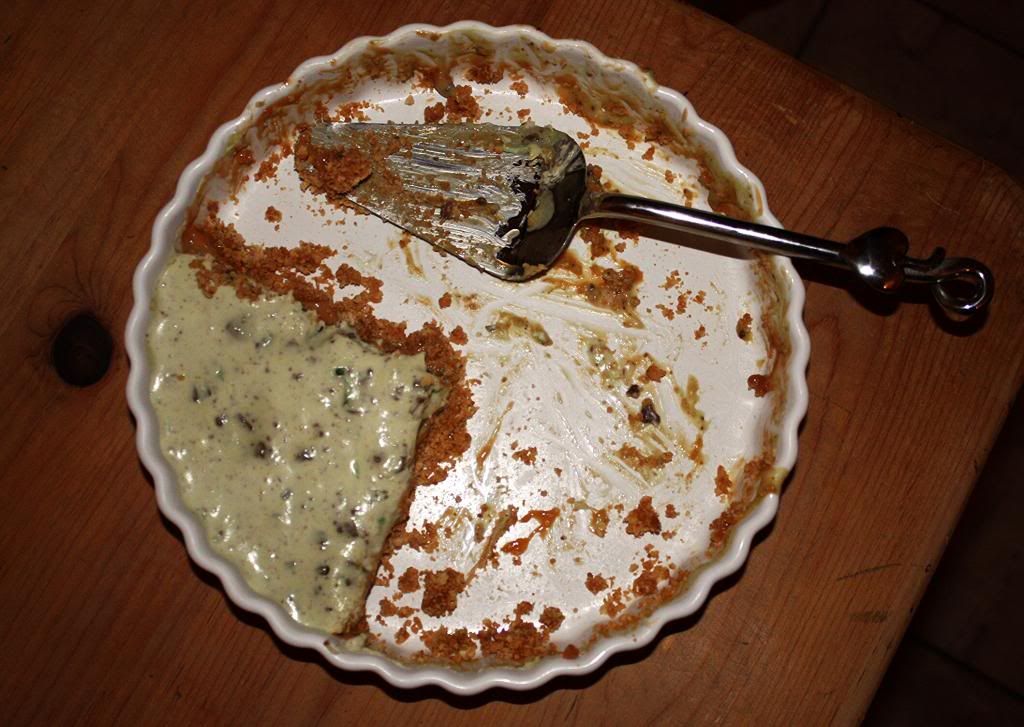 Being from South Africa, naturally one of my favourite puddings is going to be peppermint crisp tart.
There is nothing like it - easy to make, delicious to eat and everyone comes back for seconds (or thirds!).
There are many variations out there but I tend to keep it simple with this one.
1 pack of tennis biscuits
1 tin of caramel
250ml extra thick double cream
1 large bar of peppermint crisp or 4 small bars
75g butter
Melt butter in pan.
Crush tennis biscuits until resembling fine crumbs.
Mix butter and crushed biscuits and press into tray.
Mix caramel until softened and pour over crushed biscuits.
Crush peppermint crisp bars until fine and add cream.
Place mixture over caramel and refrigerate for at least 4 hours.
Enjoy!
x