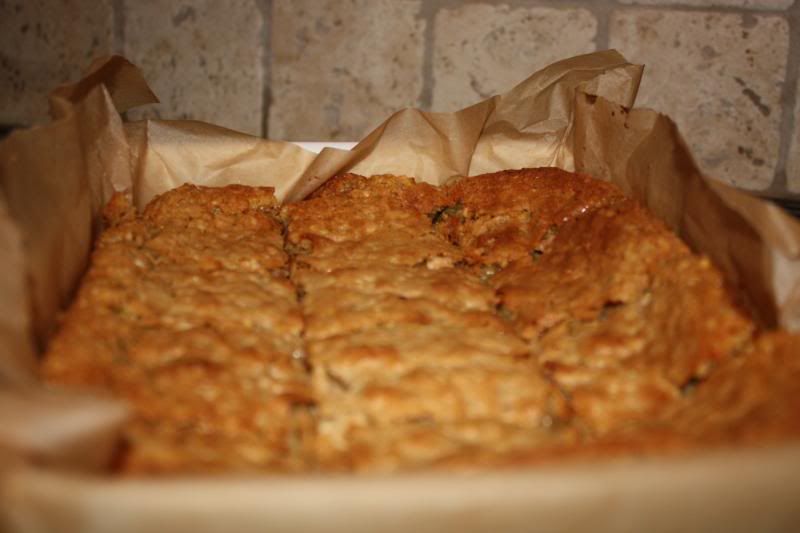 So, as you may know if you read this blog regularly - I love baking. Here are some blondies I baked last night from Nigella's KITCHEN recipe book. They are gorgeous and super easy to whip together.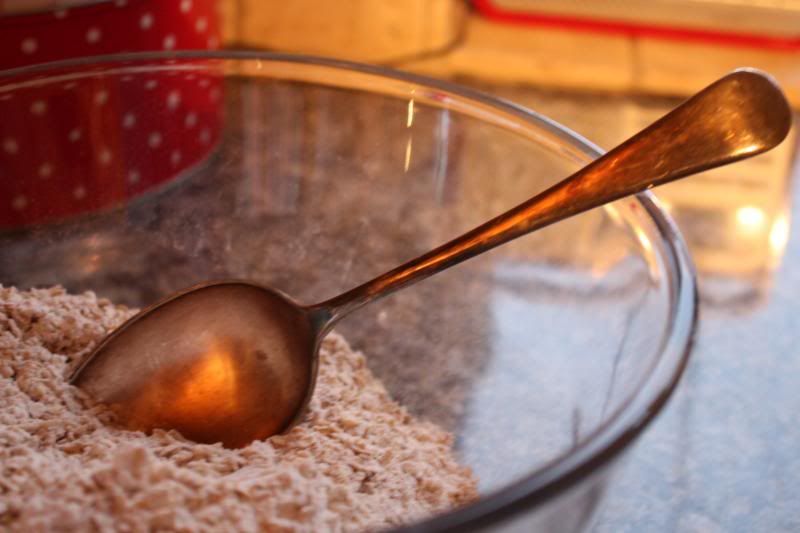 Ingredients
200g porridge oats
100g plain flour
1/2 tspn bicarb
150g soft butter
100g brown sugar
1 x 397g can condensed milk
1 egg
1 x 170g pack dark chocolate morsels/choc chips (I used a large bar of Dairy Milk)
1 x 23cm square cake tin (I used a rectangle one and it was fine)
♥ Makes 16
♥ Pre-heat the oven to 180 degrees and line your baking tray with greaseproof paper
♥ Combine the oats, flour and bicarb in a small bowl
♥ In another bowl, mix the butter and sugar until light and creamy then beat in the condensed milk, followed by the oats mixture.
♥ When these are well mixed, beat in the egg and then fold in the chocolate pieces.
♥ Dollop the mixture into your lined tray and cook for about 35 minutes.
In Nigella's words:
"When ready it will be quite a pronounced dark gold around the edges and coming away from the tin. It will look and feel cooked on the top, though just beneath it will still seem frighteningly squidgy, not to say, wibbly. But it firms up as it cools in the tin, so to end up with the requisite chewiness you have to take it out of the oven while it feels a tad undercooked."
Don't you just love it?
As always, must be had a with a large cup of tea.
Happy baking x