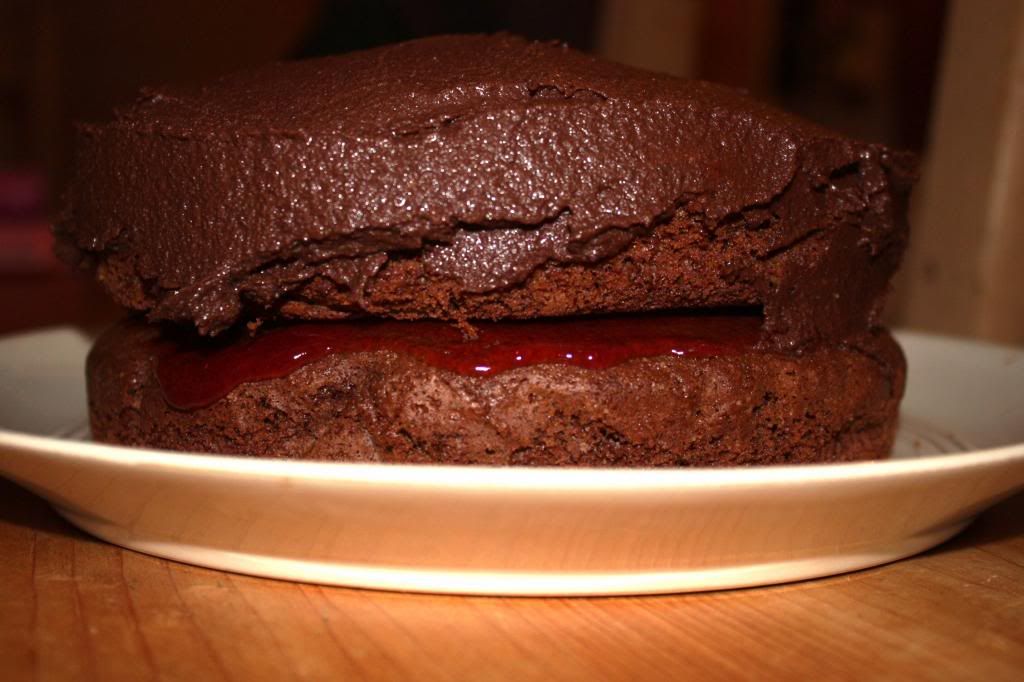 We went to the
Charlbury farmers' market
last Saturday and had a mooch around the little stores. I love supporting the local farms and shops, even though it may be a bit pricey it is so worth it. We bought some
eggs
, a local
ale
, a bar of homemade
soap
, mushrooms and a bottle of rapeseed oil.
The oil is made at
Stainswick Farm
and it is delicious with bread, for cooking and baking. The owner shared her chocolate cake
recipe
with me. I never knew you could replace the butter with oil. So I thought I would give it a go.
Ingredients
175g self raising flour
3 large eggs
3 tablespoons cocoa
175g caster sugar
1 1/2 teaspoons baking powder
2 tablespoons milk
100ml rapeseed oil
Method
♥ Heat oven to 180 degrees
♥ Grease and line 2 x 20cm sandwich tins
♥ Put all the ingredients into a bowl and mix for 2 minutes
♥ Pour evenly into both tins and cook for about 28 minutes or until cake springs back when gently pressed with finger tips.
♥ Turn onto a wire rack to cool.
♥ Sandwich together with buttercream icing (I put strawberry jam in the middle and chocolate buttercream on the top)
As I am writing this post I have not yet tasted it as we are taking it round to Neil & Rita's tomorrow night but I will update you!
Update: The cake was delicious, moist and super with a cup of tea. It had a lovely subtle nutty flavour which added to the fabulousness of this cake! I will definitely be making this again!
Happy baking x