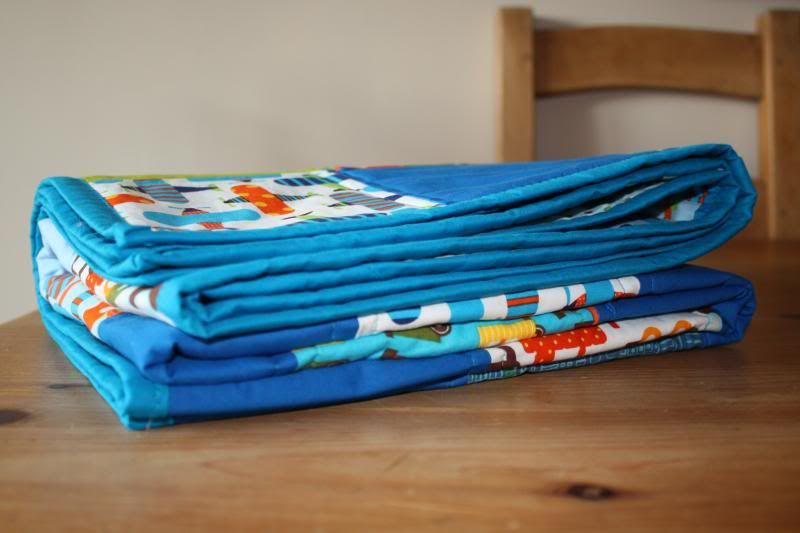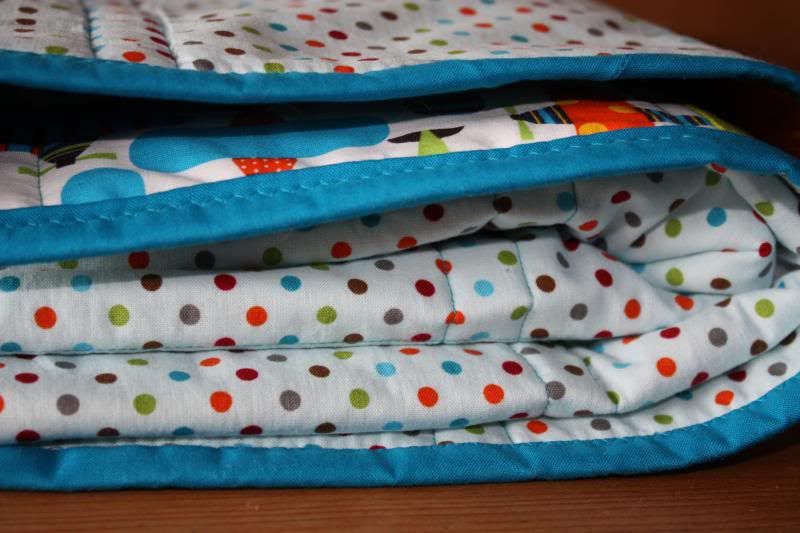 I have finishd my first quilt and I can finally share my first major sewing project with you. I am super chuffed with how it has turned out. I worked hard, but it hasn't all been plain sailing. There have been tears but I have learnt so much and have already bought more fabric to start my next one. This quilt is for my little brother Conor as a gift for his Christening this weekend. I love the bright colours and how it has come together. It is approx 60 x 45" (150 x 115cm), perfect for a nap or to play on. I hope little Conor likes it!
What I needed
Sewing Machine
Iron
4 spools of 100% cotton thread (I always use Gutterman)
Fabric scissors
Quilt making kit (I bought
this
one as suggested by
Elise
)
Safety pins
Straight pins
What fabric I used
I stumbled upon
this
beautiful online fabric shop, and bought this
bundle
and with the help of Emma, I bought
this
backing here too. A big thank you to Emma for all her help. Emma's Fabric studio is filled with beautiful fabrics for your sewing projects at affordable prices.
I bought the binding fabric from a local shop,
Freelance Fabrics
.
What instructions I used
I read
this
beautiful blog to get instructions on sewing all the squares together (even though Elise's tutorial is for a triange quilt (which I am definitely doing next!) and basic how to on quilting.
I read
this
to learn how to bind my quilt.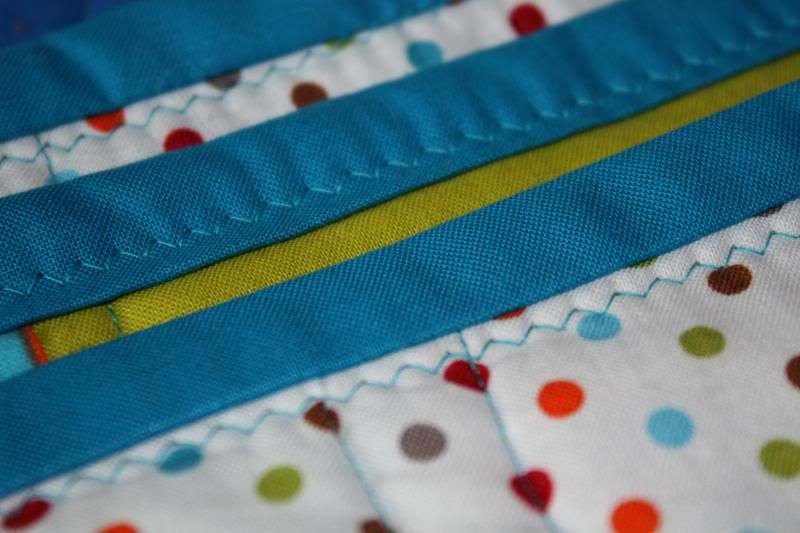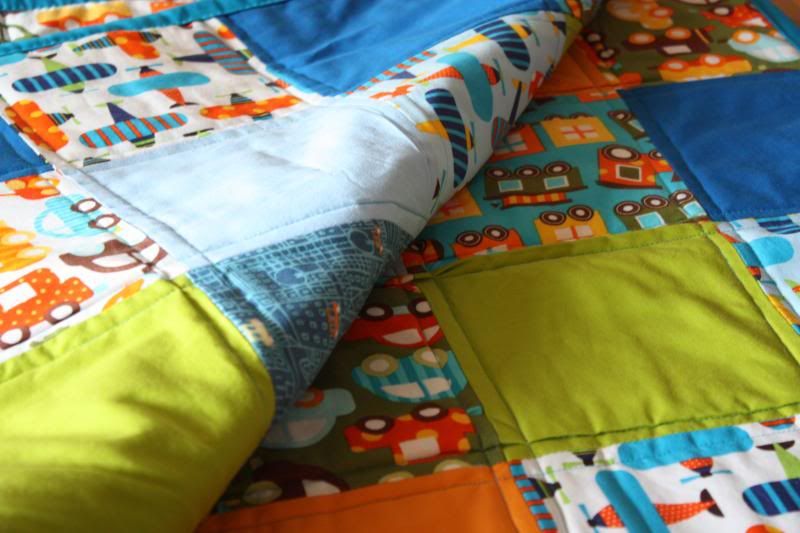 What I learnt
♥ Be patient
♥ If you are following instructions, read them carefully
♥ If you make a mistake - unpick it and start over or if that is not possible just try reassure yourself that it is called handmade for a reason. It is made with love and that's all that matters.
♥ Some of my sewing lines are not so straight - I think I need to sew slower when feeding the material through the machine.
♥ When binding the quilt, make sure you measure the seam allowance so it equal all the way round the quilt.
♥ Practice will make perfect!
So - what do you think? I love it. I am proud of myself for finishing it. Who would of thought that 3 months ago I didn't even know how to thread my machine? I am so glad I went on my
sewing course!
Happy Quilting! x