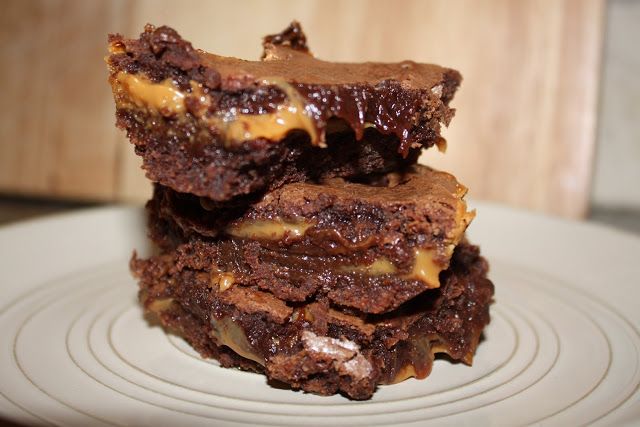 Now, the name of this post should warn you that if you are counting calories do not read any further! These little treats are just too divine and if you are in need are of a chocolate rush, read on...
I first came across these inventive brownies when
visiting a farmers market
in Londontown a few weeks back. Batch Bakery had a little store and I could not help myself buying one of their salted caramel brownies. I ate it at home that evening and immediately wished I had bought more than one! So, the only other option, since London is quite the distance from our little Oxfordshire village, was to make them.
The internet is full of recipes for them, but I stumbled across this
one
and decided to adapt it from there.
The result....a delicious, indulgent brownie guaranteed to whisk those Monday blues away!
Enjoy!
Ingredients
230g butter
300g dark chocolate
300g sugar
300g flour
4 large eggs
1 tablespoon vanilla extract (I always use this
one
)
1/2 teaspoon salt
225g chopped dark chocolate/chocolate chips (optional)
1/2 tin
caramel
To do
♥ Preheat oven to 180 degrees and line your baking tray.
Method
♥ Place butter and chocolate in a pan and melt slowly and mix until you have a glossy mixture.
♥ Add the sugar, eggs and vanilla, mixing until combined.
♥ Stir in the flour and salt until just combined.
♥ Pour half the batter into your lined baking tray and cook for 20 minutes in the oven.
♥ Once cooked, allow to cool for at least 20 minutes.
♥ Meanwhile, mix your caramel in a bowl until soft and runny
♥ Pour over your cooled brownies
♥ Dollop the rest of your brownie mixture on the top and spread out with a spoon.
♥ Bake for 30 minutes.
Allow to cool and then cut into sqaures.
Must be had with a large cup of tea ♥