Nothing says
I love you
more than handmade. It lets the person know you care and shows the effort you put into their gift. Now, we don't all have time to always make handmade gifts, but the next best thing is handmade grifwrap. Super easy & quick to make and the possbilities are endless. I thought I would have a go using what I had at home so it was free too. Wrapping paper can get pretty expensive nowadays.
Supplies
♥ Brown kraft paper
♥ Sponge (I used the flat cellulose kind)
♥ Scissors
♥ Paintbrush
♥ Paint (I used leftover wall paint)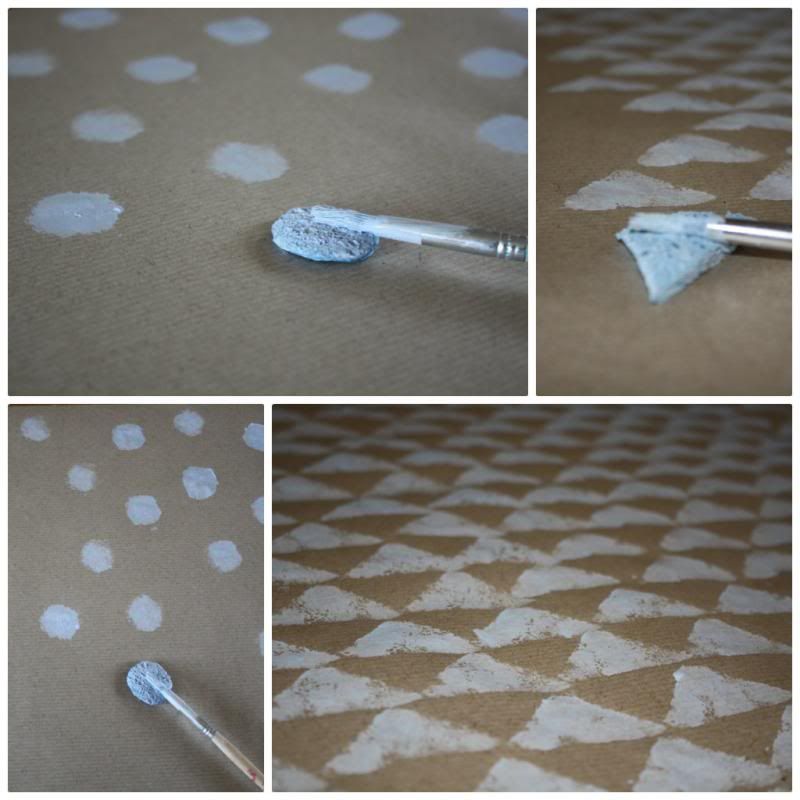 Cut the sponge into the shape you require, I tried squares, triangles and circles.
Using the paintbrush, carefully paint the sponge with the paint and then start stamping onto the brown paper. You could dip the sponge into the paint but I found painting the paint on to be more accurate and less splodgy.
Keep going until you have stamped enough paper to wrap your gift. I have a box of ribbons I dipped into to finish off the gift.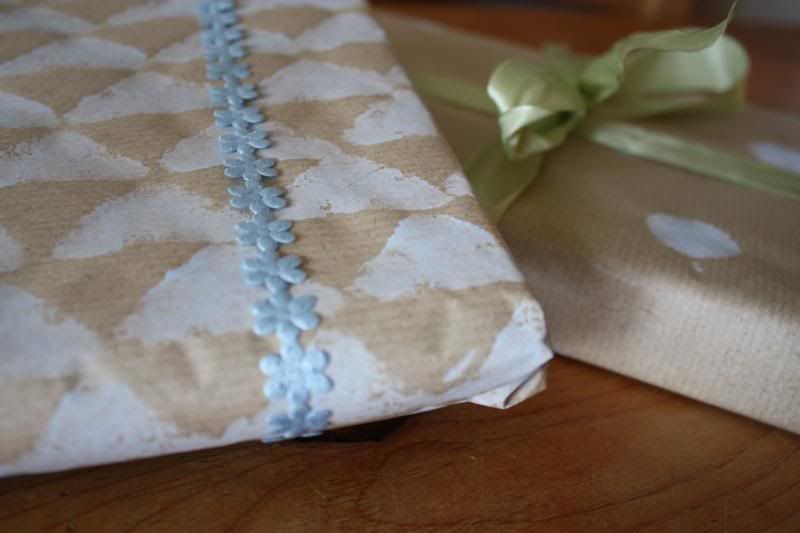 Easy right?
Happy wrapping! x