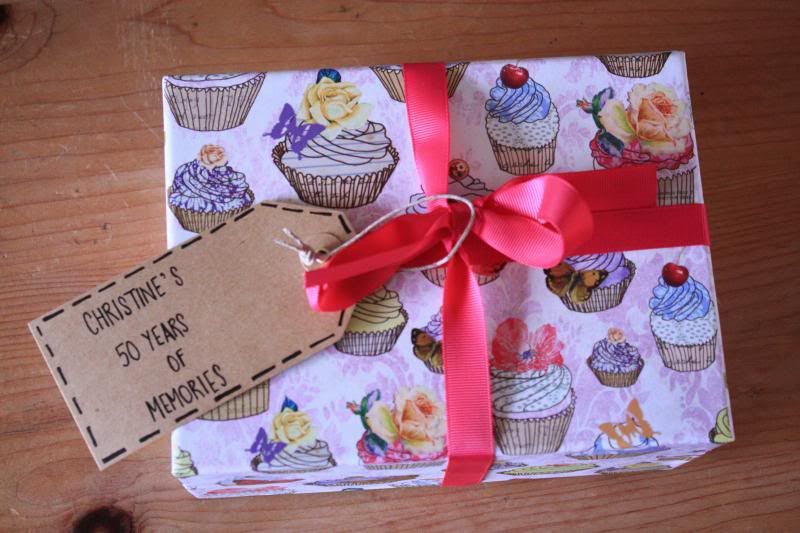 A very special lady in my life turned 50 recently and when I came across
this project
on this fabulous
blog
I knew I had to do it. It was perfect. It would be ideal. And I love a good project.
My stepmom, Christine is a witty, fun and nostalgic person who loves to reminisce and what better way to celebrate her 50th birthday than to give her 50 years of memories. So my Dad sent me a list of people who mean the world to her. I sent them a message - I asked them to write and send me their memories they had of Christine, from her partying days, her school days, her working days, her time in South Africa, her time in England, her time in Ireland. Her time as a punk rocker, a PA and a mom.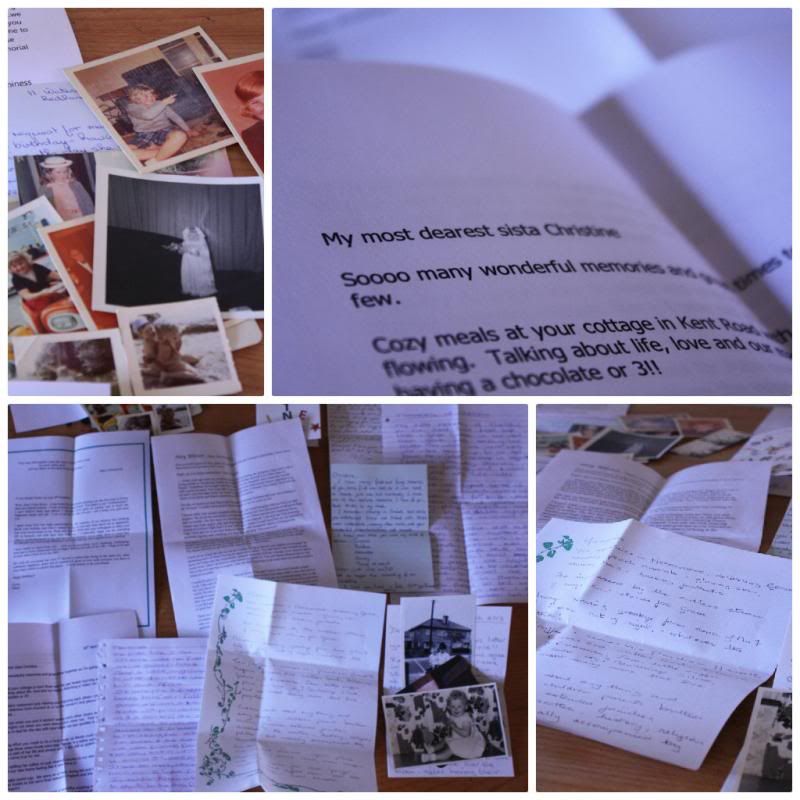 The responses came flowing in and wow - it was phenomenal the effort that some people went to. And the stories I read have shed a new light on a Christine which I never knew existed...hehe
I folded each memory (sometimes a few) into vintage airmail
envelopes
I found on ebay.
I numbered each one (1 - 50) with
vinyl numbers
- off ebay too! And then tied them into a bundle and placed them into a beautiful pink
box
covered in cupcakes and butterflies.
I tied some ribbon around it and sent it to my Dad.
Ready for him to give to her while they were in Italy on holiday .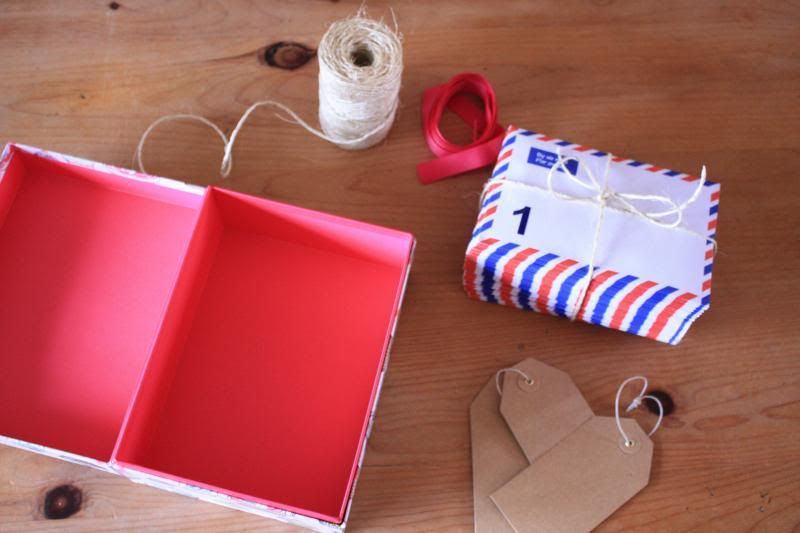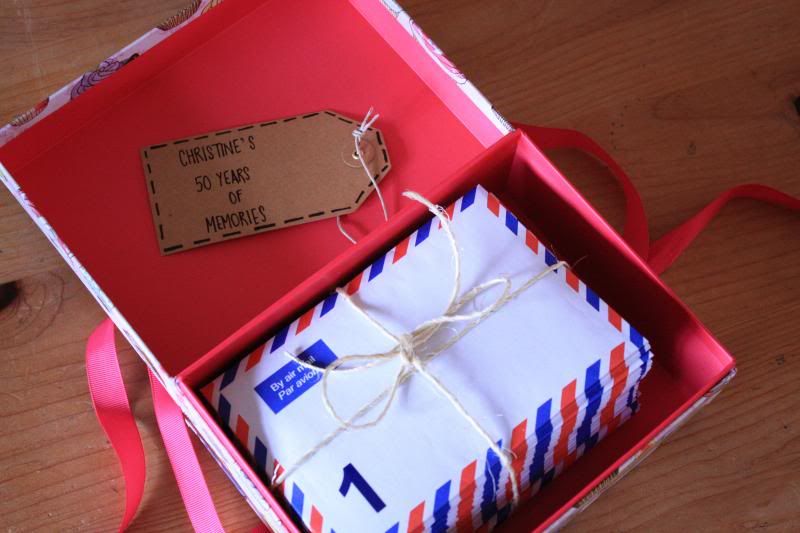 A box of love, filled with thoughts, moments and friendship captured over fifty years.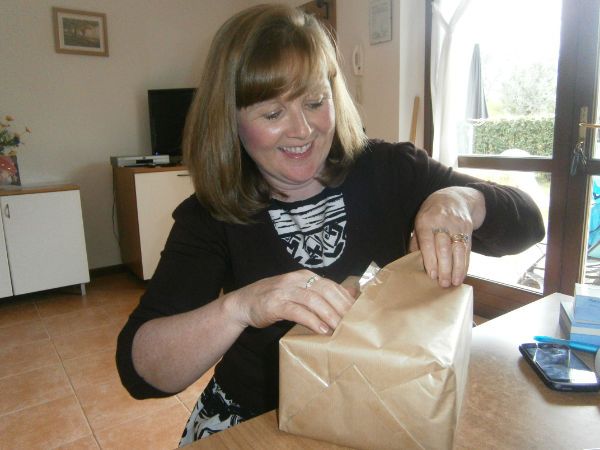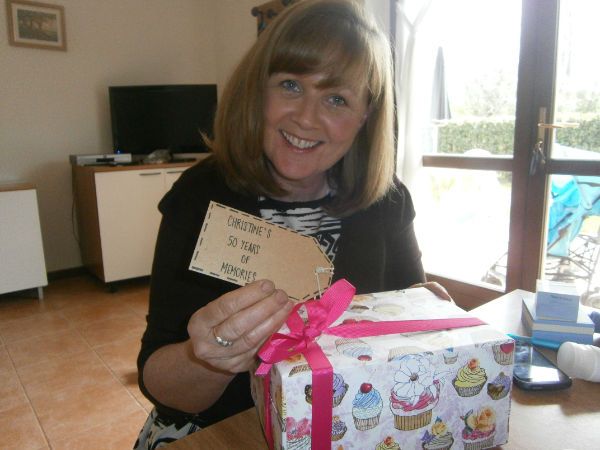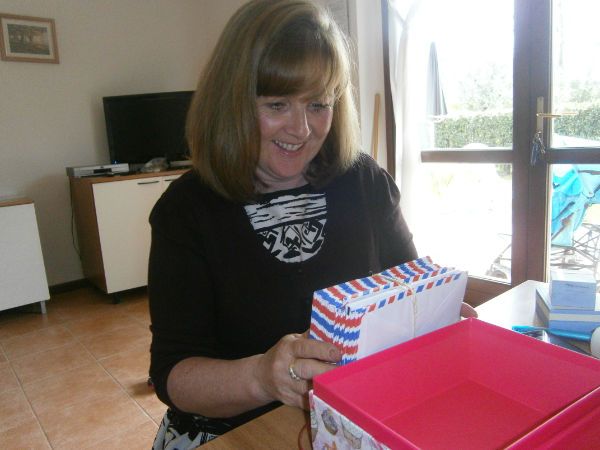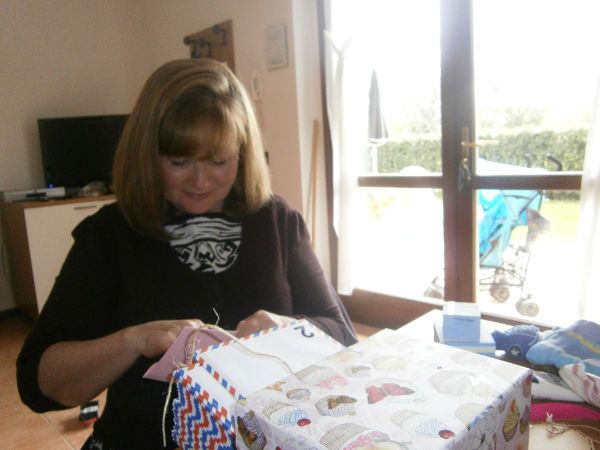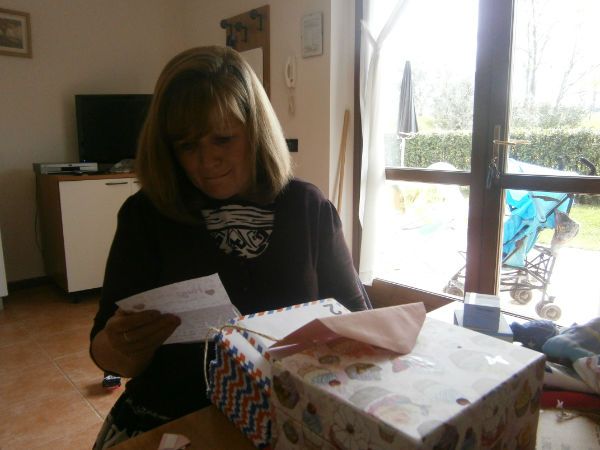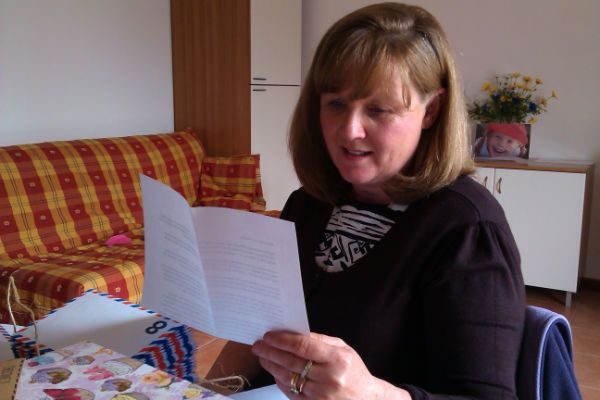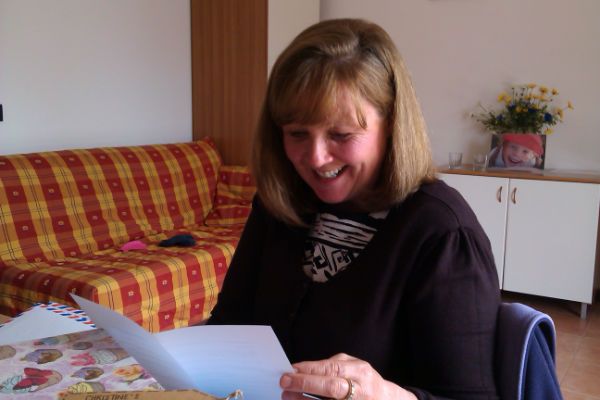 Life can be crazy sometimes, I honestly believe its the little things in life that make it worth living. The memories we share with people at different times of our lives are important to treasure. For it is when looking back at these memories that we remember how we have got where we are and how these make us the people we are today.
I want to thank everyone who took the time to take part in this little project - I know for sure that Christine was overwhelmed by all the messages - long and short - it means the world to her ♥
In her words, "It's such an amazing gift, and one that will seriously just keep on giving as I read them over and over again."
Now - go make some memories or rekindle the ones you have stored away x