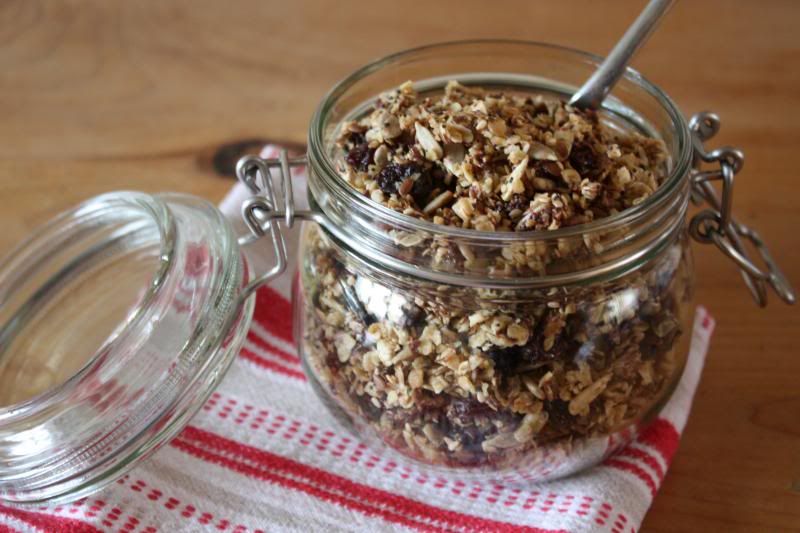 After stumbling upon the idea to make homemade Granola on Ffion's lovely little blog
Give Me Magical
I knew I had to give it a try. I always have oats, seeds and such in the cupboard. And who can't spare 30 minutes (probably less) to make something homemade and delicious?
I will be honest - I didn't do a lot of measuring. The only thing I measured were the oats and then just added bits and pieces from there on in. I used linseeds, poppy seeds, sunflower seeds, oats, chocolate chips, dessicated coconut, raisins and sesame seeds. You could also add nuts to make it extra crunchy.
I mixed my dry ingredients together, added a dollop of melted butter and syrup and mixed it all together. I also added a pinch of mixed spice and cinnamon along with a teaspoon of brown sugar.
I got my inspiration from the following recipes and posts.
Toasted Honey Nut Granola
from Give Me Magical
How to make your own Granola
over at Completely Delicious
Good for you Granola
on BBC Good food
Everyone seems to be doing it and why not? Its easy, yummy and homemade. You can experiment, add ingredients which you fancy and you can have it with milk, yoghurt, fruit or as a snack by itself.
Happy baking! x