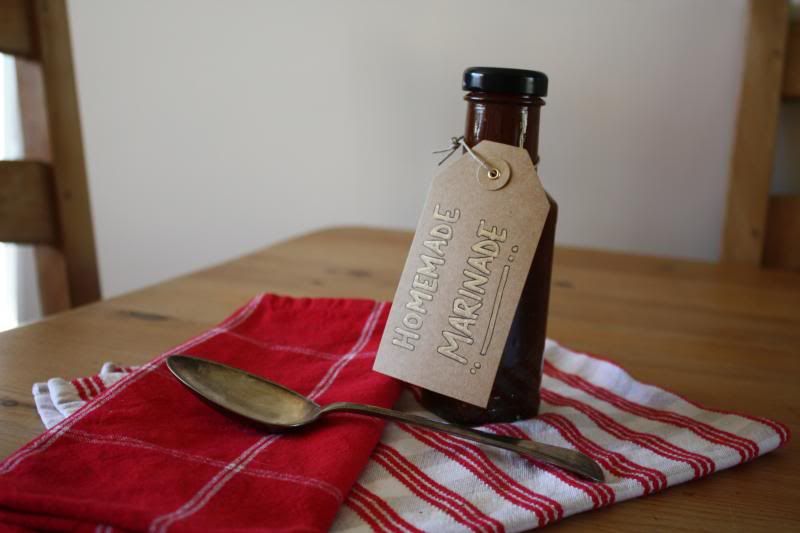 This weekend the weather was just amazing in the UK. Wow - normally over a long weekend the weather is known to just be awful but the sun shone and we got
so much
done. One of the things we were determined to do was have a braai (bbq) and we did.
I thought it was only apt to make my own marinade for my chicken. I thought I would share my easy recipe as it really is so simple and delicious - making your chicken juicy and tasty. I love marinades and my all time favourite would have to be
Jimmy's
back home in South Africa. Whenever I go back, I buy a couple of bottles and use them up with all our braai's we tend to have.
When marinating your meat it is always best to leave it as long as possible in your marinade sauce to allow the meat to soak up all the flavour. Make sure you always marinate your meat in a container which is then kept in the fridge - ideally from 2 - 4 hours or overnight if possible.
Here is my homemade recipe - enjoy!
Homemade Marinade
Makes approx. 200ml - enough to cover 3 or 4 chicken breasts.
50ml olive oil
2 tablespoons chutney (I use
Mrs Balls
)
2 teaspoons cider vinegar
2 teaspoons tomato sauce (I use Heinz)
1 teaspoon wholegrain mustard
A few glugs of Worcester sauce
Pinch of salt and pepper
Sprinkling of garlic salt
Mix all of the above ingredients.
Pour over meat, cover and leave in fridge for at least 2 - 4 hours
When cooking - baste the meat with any leftovers with a pastry brush.
Do you have any tips for marinating meat or recipes to share?
Happy Tuesday x